Anil Kumble's startup launches 'Power Bat' powered by Microsoft Azure Sphere – Check what's unique about it
Sports tech company Spektacom, founded by former Indian Test captain Anil Kumble, unveiled a 'Power Bat' powered by Microsoft Azure Sphere on Thursday evening. The bat comes with a lightweight sticker that can show four parameters of data about any shot played by a batsman in real time. The bat will contain a chip less than five grams on its shoulder. It will capture parameters like speed off the bat, twist of the bat after the shot is played, quality of the shot (measured via how much of the ball hits the sweet spot of the bat), and the power of the shots.
The data captured by the chip will be revealed to the broadcaster in real-time. Spektacom has also introduced a new unit called 'Speks' which will determine the power of a shot – more the number of specs, more powerful the shot is. The company also plans to launch an app through which data can be collected during training sessions.
Spektacom hasn't revealed the price of this bat but Kumble said that it will be affordable. He added that the technology provides players, coaches, commentators, fans and viewers with a unique way to engage with the sport and help improve their game.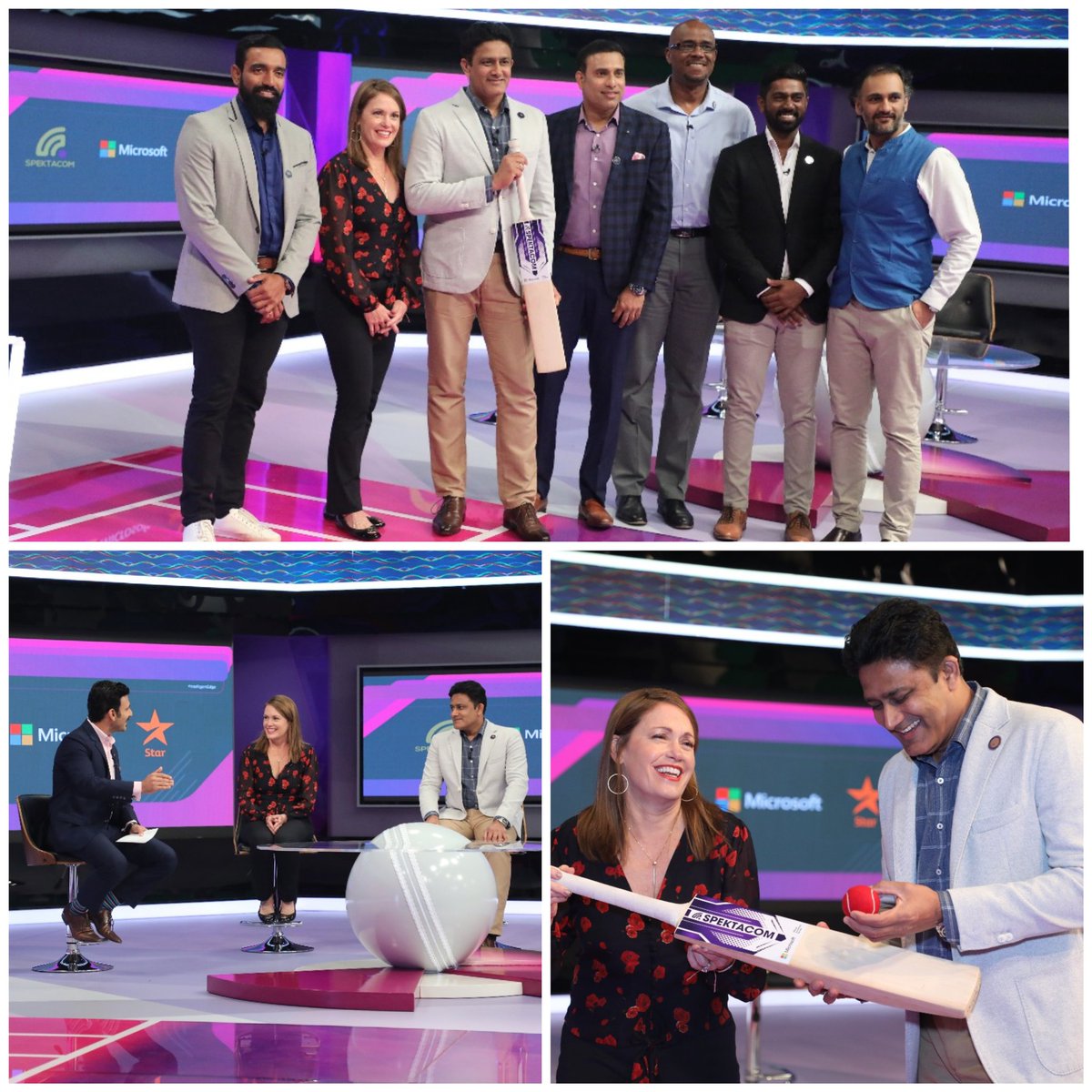 Speaking at the launch event, Kumble also lauded the ICC for its crackdown on bowlers with suspect action. The spin legend said that ICC's proactive approach helped bring down the number of bowlers with suspect action in the last two years.
"A fair bit (has been done) from the ICC perspective in terms of looking at the suspected actions and making sure that the world cricket gets rid of that. Over the last two years, you don't hear too many issues (about suspect bowling action) coming up. I think overall ICC has done a great job in controlling that (issue)," Kumble said at the event.
The launch event was also attended by VVS Laxman, Abhinav Mukund, Robin Uthappa and ex-West Indies pacer Ian Bishop.
Source:- financialexpress
Share: